June 10, 2016 by bluegullinn
Visit Port Townsend in June. Port Townsend is all abuzz with excitement about super-cool events this month. We're serving up something for every appetite—with a cycling ride from Fort to Fort, to the Brass Screw Confederacy Steampunk Hootenanny, to the Tastes of Port Townsend event for foodies. We know you'll love the adventure of surprise and delight when you join the fun!

And for those of you craving all things maritime, start the month off with Key City Public Theatre's "Shipwrecked!" Catch your breath when the wind fills the sails of the stunning wooden boats in the Classic Mariners' Regatta, and be part of the exhilarating send-off of the participants in the incredible 2nd Annual Race to Alaska!

Key City Public Theatre presents Shipwrecked! The Amazing Adventures of Louis de Rougemont (as told by himself)—an epic entertainment by Pulitzer Prize-winning playwright Donald Marguilies, running from June 2 through July 3, 2016. Prepare to be swept away in a high seas adventure, populated by a monstrous man-eating octopus, flying wombats, giant sea turtles, cannibals, and buried treasure—"a story all the more remarkable because every word is true!"

The adventurous Louis de Rougemont invites you to hear his amazing story of bravery, survival and celebrity that left nineteenth-century England spellbound. This audacious autobiographer and entertainer blurs the line between fact and fiction, enrapturing the audience in a story of the high seas. "The breathless story of a seafaring wanderer springs to life like a theatrical pop-up book." –The New York Times. For more info and to purchase tickets, go to www.keycitypublictheatre.org.

The Classic Mariners' Regatta, June 3-5, 2016, is beautiful wooden boats, high-caliber sailors racing their hearts out, and a friendly atmosphere that is more pot luck than yacht club. Since 1984, the Classic Mariners' Regatta has animated Port Townsend Bay with the Wooden Boat Foundation spirit that is quintessentially Port Townsend. With hand-sewn award pennants and dinner in the Wooden Boat Foundation boat shop, this is a regatta weekend not to miss.

This event draws classic wooden boats from across the state to race, rub elbows and celebrate the beauty of wooden boats.

The weekend kicks off with a welcoming gathering on Friday night. Saturday brings two races, the first starting at noon and the second one commencing immediately after. The final sailboat race will start at noon on Sunday and the weekend concludes with an awards ceremony at 5pm pm. www.nwmaritime.org/events/classic-mariners-regatta/
Photo by Elizabeth Becker/Seaport Photography

The Port Townsend Main Street Program celebrates the Tastes of Port Townsend on June 9, 2016 from 5-8pm. This delicious event will take place at the Northwest Maritime Center in downtown Port Townsend. Foodies will enjoy tasty samples from 14 restaurants and dessert spots, two breweries, two wineries, and two cideries.

"We are thrilled with the response of the participating restaurants and artisan beverage makers. They were enthusiastic about the new format. It will be more of an evening party centered on local tastes which reflect our amazing culinary scene," says Mari Mullen, executive director of the Port Townsend Main Street Program. This event is a fundraiser for the Port Townsend Main Street Program, a 501c3 nonprofit dedicated to the historic districts Uptown and Downtown. This is a 21+ event, please bring valid ID. For more info and to purchase tickets, go to www.ptmainstreet.org.

Tour de Forts 2016 is a beautiful ride that takes cyclists of all ages and abilities on a scenic and historic trip around the northeast corner of the Olympic Peninsula on June 5, 2016. Along the way, stop and take in the view at up to three old seaside forts that have been converted to beautiful state parks. Cyclists will also get to enjoy the first day of the Chimacum Farmers market, and browse fresh produce from local farms as they hydrate and snack. Routes include a 35-mile, 62-mile, and 100-mile options, as well as a shorter "fun ride" for beginning bikers. Multiple water and snack stops are provided and you can look forward to festivities at the end! To register, go towww.tourdeforts.org.

The Brass Screw Confederacy occupies Port Townsend June 10-12, 2016, with the steamiest, zaniest, most creative Steampunk event to date. This is "Year 5," a celebration of the bodger and the Patent: Approved year. Step into the Bodgers' Grand Exhibition where makers and mad genius display their marvelous contraptions and creative skills. Imagine your high school science fair unburdened of such vulgar constraints as physics or reality. Steampunk Hovercraft, tanks, and a great variety of other contraptions to discover, plus…

As in years past, the Brass Screw Confederacy aims to rock you back on your boot heels and steam up your goggles. They're bringing you the hottest Saturday night Hootenanny ever, featuring The Cog Is Dead from Daytona Beach, FL and Seattle's steamiest Nathaniel Johnstone Band. Perennial favorites including Tactical Croquet, burlesque, the amply expanded Bazaar of the Bizarre, the Brass Screw Chautauqua, bands, magic and mayhem galore! Tickets available at the 607 Water Street. Seewww.brass-screw.org for a list of times, locations and schedule of events.
Photo by Nick Reid

The Race to Alaska (R2AK) was born in the spirit of tradition, exploration and the lawless self-reliance that defines the sea-faring journey through the Inside Passage. 750 miles. No motors. No support. All the way to Alaska. R2AK is the first of its kind and North America's longest human and wind-powered race. First place is $10,000 and second place is a set of steak knives.

The race starting horn blares at 6am on Thursday, June 23, 2016, with public viewing areas open at the Northwest Maritime Center.

R2AK is like the Iditarod, on a boat, with a chance of drowning, or being run down by a freighter, or being swallowed by a whirlpool. There are squalls, killer whales and tidal currents that run upwards of 20 miles per hour. There's also some of the most beautiful scenery on earth—as well as a wicked block party to kick the insanity off!

The night before, the R2AK Pre-Race Ruckus is Wednesday, June 22, 2016, from 3-8pm. The Ruckus is free and open to everyone. Beyond great food, drinks, and Seattle soul band Down North performing, the Ruckus will also feature a fire-hose rodeo, various feats of strength, free R2AK tattoos (yep, the permanent kind), and your chance to check out all the amazing race boats—including a 70' trimaran that may very well break the world record for fastest time to Alaska! To join the fun and track the boats once they're en route, go to www.r2ak.com.

A Few Upcoming Events this Summer—Save the Dates!

For your kids when you're visiting:

Free Fridays at the Fort: Free music during the lunch hour at Fort Worden; July 1-August 5

The 2nd Annual "Old School" 4th of July at Fort Worden

The Festival of American Fiddle Tunes, July 3-10

Concerts on the Dock, July 14-September 1, every Thursday from 5-7pm downtown

Jazz Port Townsend, July 24-31

Port Townsend Acoustic Blues Festival, July 31-August 7

Olympic Music Festival at Fort Worden, July 16 & 17, August 13-September 11

We can't wait to welcome you to Port Townsend and enjoy everything Port Townsend this summer!
June 2, 2015 by bluegullinn

Arts & Entertainment
Arts & Entertainment to Enjoy in PT. National Geographic calls Port Townsend "one of the most sophisticated places west of Seattle," and arts and entertainment is a large part of the reason why.

For more than three decades, artists of all ages have flocked to Centrum, the nonprofit arts organization located at Fort Worden State Park, for artist residencies, workshops and performances. Centrum's summer performance festivals in music and literature are national events, drawing thousands to the area.
Copper Canyon Press, also located at Fort Worden, is the nation's premier poetry publishing house. Copper Canyon Press fosters the work of emerging, established, and world-renowned poets for an expanding audience.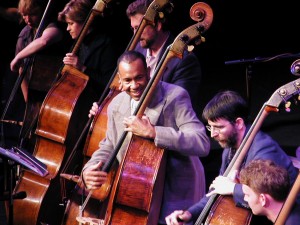 Located at the entrance to downtown,Northwinds Arts Center is a hub of visual arts and literary activity, producing educational programs, lectures, readings and workshops, and by providing juried and invitational venues for displaying the work of regional artists.
Key City Public Theatre is perhaps the most active and vital theater organization on the Olympic Peninsula. Their year-round slate of performances and workshops draws audiences from around the region.
Port Townsend's location, coupled with its proximity to the Seattle/Vancouver/Portland metro areas, makes the town an attractive destination for national music acts and audiences looking for intimate performance experiences.
From music, to theater, to visual and performing arts, Port Townsend is a destination not to be missed. Be sure to visit PTGuide.com's comprehensive arts and entertainment calendar to find out what's happening in Port Townsend.
Do not miss Fort Worden State Park. Take a walk on the beach. Fort Worden was built in 1902 to help protect the entrance to Puget Sound. Walk through the concrete bunkers and slam the big steel doors. Bring your flashlight, it is pitch black inside.
Walk along the sandy beach to the Point Wilson Lighthouse. Off in the distance is Whidbey Island.
Port Townsend is located at the entrance to Puget Sound. All ships entering and leaving the Puget Sound, pass right past Port Townsend, WA. In the early days of Washington State many ships made port in Port Townsend to take advantage of our deep water port but more importantly all the brothels and bars on the downtown waterfront.
www.fortworden.org
Stay at the Blue Gull Inn Bed and Breakfast 
June 1, 2014 by bluegullinn
For those interested in wooden boats or just spending time outside on our beautiful waterfront, the Classic Mariners' Regatta is taking place in Port Townsend June 6th-8th. Hosted by the Maritime Center/Wooden Boat Foundation and the Port Townsend Sailing Association. This event is for wooden boats and will be wonderful to watch from a higher vantage point, just ask the innkeepers where to go. Also, be sure to check out the NW Maritime Center and browse through The Chandlery to pick up a nautical souvenir.
May 28, 2014 by bluegullinn
When travelling to Port Townsend it is easy to be overwhelmed by restaurant choices. For Japanese food my pick is Ichikawa. My personal favorites are the daily Bento box or Chef's choice combos (always good and allows me to try something new). There are options for the no-raw-fish eaters as well, their tempura udon is very good. You don't have to take my word for it, check out the reviews on Yelp or Tripadvisor. They are located downtown, across from the Port Townsend Ferry Dock. This is a smaller establishment and can get very busy on the weekends, I recommend making a reservation. If you are with a group of 8 or more, reserving the Tatami room is fun and a little more private.
May 21, 2014 by bluegullinn
We welcome not only an
extended weekend but the unofficial start to summer. The weather has been wonderful lately and will hopefully hold out through Monday. Regardless of what Mother Nature decides to throw our way us Washingtonians won't let a little rain spoil our good time. There is the Shrimp Fest going on in Brinnon, WA the 24th & 25th. If you are looking for live music stop by the Quimper Grange to hear Portland's New Iberians play Zydeco, Blues, Soul, & New Orleans Rock'n'Roll; you can even join in a dance lesson. Getting hungry? The 1st Annual Port Townsend Artisan Food Festival sounds delicious and interesting!
January 24, 2013 by bluegullinn
Looking for a Valentine's Day gift? Surprise that special someone with a weekend getaway to Port Townsend. Jewelry is nice but why not give them an experience they will remember forever? I would suggest a nice bottle of wine from The Wine Seller, chocolates from Elevated Ice Cream and some beautiful fresh flowers from Petals in Uptown Port Townsend. Treat them to a romantic dinner at one of the delicious local restaurants and there is no going wrong.
November 14, 2012 by bluegullinn
What a better excuse to come to Port Townsend than to do a little holiday shopping? With so many wonderful and unique shops in our downtown area you are sure to find that perfect gift for anyone. Forget the mall….browse through local stores with a beautiful waterfront view. Some fantastic places to stop in are Wandering Angus, The Green Eyeshade, Henery Garden Center, Maestrale, Forest Gems Gallery and Tickled Pink. After a day of shopping be sure to check out The Undertown for a hot cup of coffee or a glass of wine.
August 21, 2012 by bluegullinn
With a little under two weeks until Labor Day weekend it is a great time to get over to Port Townsend to enjoy the last of the summer weather. The dahlias are blooming and just strolling through the Uptown neighborhood can offer some lovely views of water, gardens and Victorian homes. The weather this time of year is perfect for a weekend getaway… so why not plan one?
July 30, 2012 by bluegullinn
If you come to Port Townsend on the Olympic Peninsula one of the activities you have to partake in is whale watching. Puget Sound Express has been operating for 27 years and leaves from Point Hudson. They have a few different tours to choose from. They have a 98% whale watching success rate and even have a guarantee on that 2% chance you don't see any whales. In my opinion the boat trip through the area would be worth the money, but throw in guaranteed whale sightings and I am sold. If that hasn't convinced you, check out Puget Sound Express on facebook and TripAdvisor as well.