May 29, 2015 by bluegullinn
We're Over the Moon About All the Fun in June!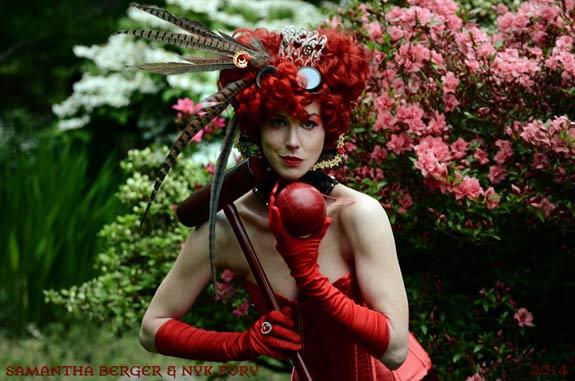 It turns up the heat with the hottest Steampunk Hootenanny ever, featuring bands from across the country, burlesque, and a diverse array of entertainments. All-ages attractions include: Tactical Croquet, Airship Apprentice (our own collectible card game), Hugo award-winning Phil & Kaja Foglio's Girl Genius, Rise of Aester's annual assembly, the stupendous Bazaar of the Bizarre, bands, magic, and mayhem galore!www.brass-screw.org
Race to Alaska 2015
The first-ever Race to Alaska (R2AK) starts with a celebratory send-off party hosted by the Northwest Maritime Center (NWMC) on June 3. The "Pre-Race Ruckus" will be held in the Pope Marine Park (adjacent to the NWMC) from 5-7 pm and will feature live music, a beer garden and food carts. There will be an opportunity to see the boats and meet the characters who have entered into this inaugural event.
Over 60 teams will depart Port Townsend in the wee hours on June 4 (rumor has it sometime between 4 and 5 am!), headed for the Stage 1 finish in Victoria, BC. Stage 2 will leave Victoria on June 7. The race ends 750 miles later in Ketchikan, Alaska. The winner receives $10,000 and the second place finisher gets a set of steak knives. Join the fun at the "Pre-Race Ruckus" to send them off in style the day before the race start! www.NWMaritime.org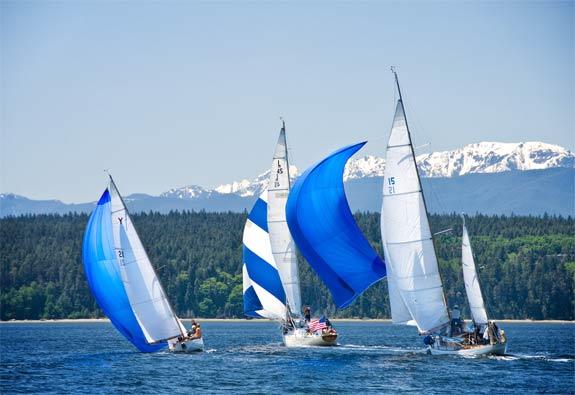 The 32nd Annual Classic Mariners' Regatta begins the next day on June 5, at the Northwest Maritime Center (NWMC), concluding on Sunday, June 7. This event draws classic wooden boats from across the state to race, rub elbows and celebrate the beauty of wooden boats. The races are open to classic sailboats of all sizes, kayaks, dinghies and row boats.
The weekend kicks off with a welcoming gathering on Friday night. Saturday brings two races, the first starting at noon and the second one commencing immediately after. A loosely-organized race for wooden dinghies, shells and kayaks will be held Sunday at 9 am, if there are enough participants. The final sailboat race will start at noon and the weekend concludes with an awards ceremony at 5 pm.www.NWMaritime.org
Visit our new Port Townsend Visitor Information Center recently relocated to 2409 Jefferson Street (the former home of Northwind Art Center), just off Sims Way. This will provide easy access for you as you're coming into Port Townsend and you'll love the fresh new look. The volunteers are looking forward to welcoming you not only to Port Townsend, but to the new Visitor Center as well.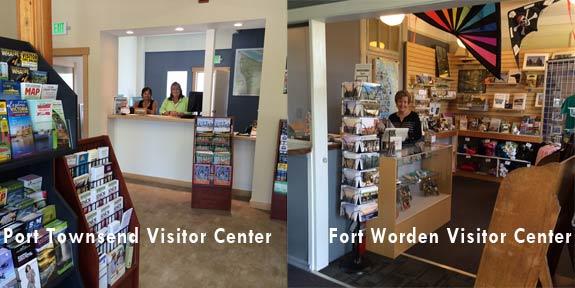 Also on the move, the Fort Worden Visitor Center relocated from the Guardhouse, near the entrance to the park, to the Park Administration Office across from the Parade Grounds. The Visitor Center and gift shop is managed by the Friends of Fort Worden, with all proceeds from sales going toward support of the park. Stop by, learn about Fort Worden, and pick up a few gifts for friends and family. www.fwfriends.org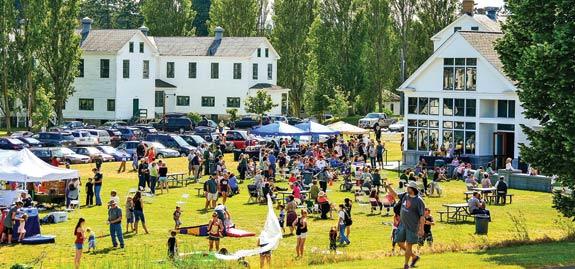 The 2nd Annual Fort Worden Open House is a free, family-friendly event that celebrates the diversity of Fort Worden and the Lifelong Learning Center. Rediscover the natural beauty and rich history of this 434-acre state park on Saturday, June 13.
From 2-6 pm, bring the whole family and learn about the innovative programming and extraordinary events presented by Fort Worden's 12 campus partners. And don't forget your dancing shoes! There will be live music and entertainment at the Fort Worden Commons all afternoon, culminating in an all-ages concert with Locust Street Taxi and special guests performing in the USO Building beginning at 7 pm.
For more information visit Facebook athttps://www.facebook.com/events/638520192916220/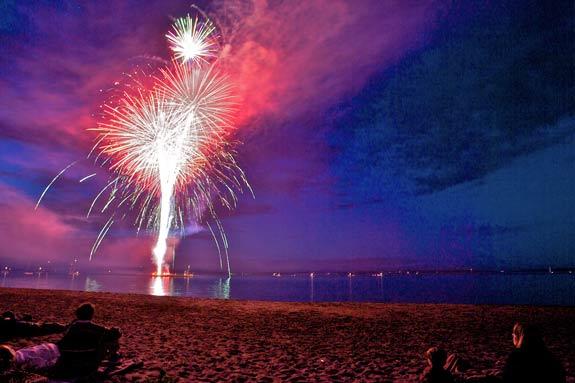 Nothing celebrates America like the 4th of July and after a two-year hiatus, the Jefferson County Chamber of Commerce is excited to announce the return of fireworks to Fort Worden State Park for the 1st Annual "Old School" 4th of July.
In collaboration with Centrum's Festival of American Fiddle Tunes and Thunderbull Productions, locals and visitors will enjoy a memorable weekend of excellent music, delicious food and "Old School" traditions. Saturday, July 4th, carries the weekend's momentum to a climax with a pie-eating contest, field games, piñatas, free root beer floats, a car show, live music and much, much more, all culminating in an epic display of fireworks. www.jeffcountychamber.org and  www.centrum.org.
Pack the car, load up the kids and dog, and come to Port Townsend for summer fun!
July 1, 2012 by bluegullinn
The 36th year of celebrating traditional American music. This festival begins July 4th and goes to the 7th, taking place at McCurdy Pavilion at Fort Worden
State Park. A Discover Pass is not required for entry into the park if attending this, or another, Centrum event. For more information check out this article in the Port Townsend Leader or to purchase tickets for events call 800-746-1982 or visit centrum.org. Lastly, don't forget Washington State Ferry reservations if traveling between Coupeville (Whidbey Island) and Port Townsend. We hope to see you in town!
June 28, 2012 by bluegullinn
Old Fashioned 4th of July at Fort Worden State Park will begin at 5 p.m. with kid's games and lawn pinball all capped off with a fireworks show at 10 p.m. Come join us for this old fashioned, home-spun and community-funded show. We encourage you to obtain a $30 Discover Pass that will give you access to all Washington State Parks for a year or if you prefer, a $10 day pass will be available at the main office or at pay stations located at the park. After 7 p.m. on July 4th there will be open access to the Fort with free parking.
For a different viewing location try Hudson Point, it is within walking distance of the Blue Gull Inn. The forecast is predicting clear skies!