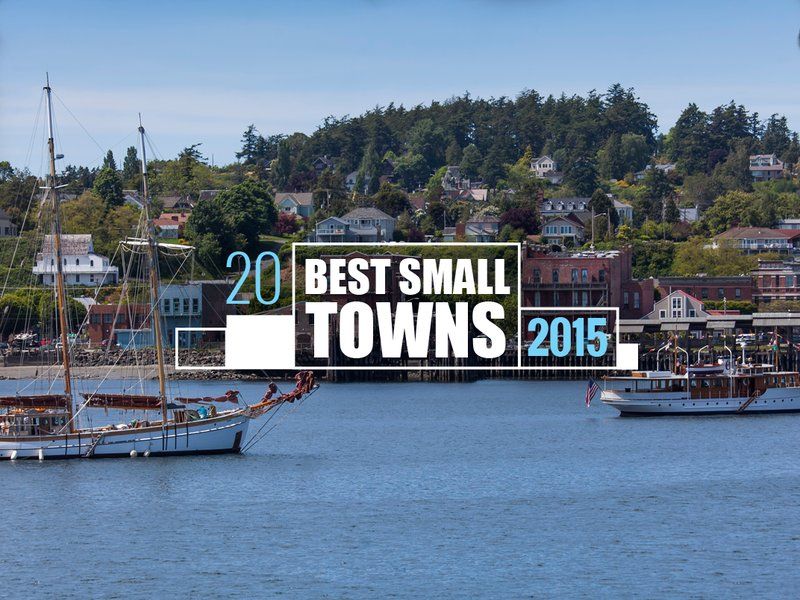 Port Townsend Named a Smithsonian 2015 Best Small Town to Visit
Smithsonian Magazine has just published their annual list of the Top 20 Best Small Towns to Visit – and Port Townsend made the cut at number 6!
The magazine worked with the geographical information company Esri to sort the nation's small towns (those with a population under 20,000) according to their number of cultural attractions, historical sites, nature opportunities and food-and-drink destinations, then researched to find the places commemorating important anniversaries, openings, renovations, recoveries and other milestones in 2015.
"This Victorian seaport town is one of the jewels of the damp-but-gorgeous Pacific Northwest, with a heavy emphasis on the locally grown, the handcrafted and the quirky (the recent opening of the farmers' market featured a parade of a dozen goats). Alongside the highly browsable indie shops and restaurants packed with local food, visitors come to enjoy Fort Worden, a 19th-century army-base-turned-state-park that boasts a plentiful event calendar thanks to local arts organization Centrum. The fort's new executive chef, Lou Bair, (yes, the fort has an executive chef) will continue the emphasis on locally-sourced food, offering cooking classes and a new pub, Taps at the Guardhouse (opening in June). Aside from the bevy of learning opportunities nearby—the Port Townsend School of Woodworking, School of Wooden Boat Building, Maritime Center and Marine Science Center, to name a few—Port Townsend's real draw is the great outdoors; it's the gateway for Olympic National Park, a Unesco World Heritage Site, where the misty peaks and spectacular old-growth rainforests include some of the last land to be explored in the lower 48."

Port Townsend, WA voted 6th Best Coolest Small Town

The Blue Gull Inn B&B www.bluegullinn.com Stay in one our 6 guest rooms, 2 with whirlpool bath tubs. Have coffee or a glass of wine on our sweeping front porch. Relax in our parlor or dining room, a casual, country Victorian theme. The Blue Gull Inn B&B is located in Uptown, just 5 blocks from downtown Port Townsend, WA.
Looking for more to see and do in Port Townsend, Washington's Victorian Seaport and Art Community. Lots of great places to shop and dine for a list check out www.enjoypt.com or, www.ptguide.com
So you are visiting Port Townsend and decide like many people, it is a great place to live. For real estate contact John Eissinger at Remax www.johneissinger.com. We are a very walking and bicycle friendly community. Port Townsend is located right on the water, at the entrance to Puget Sound. We are the water gate way to the Puget Sound, many boaters find Port Townsend by boat.