May 2, 2015 by bluegullinn
Coming Your Way in May—Rhodies and Races, Food and Fun!
With April showers behind us, May flowers are the centerpiece this month, especially the Rhododendron, which you'll see blooming in abundance all around town. The flower takes center stage starring in the 80th Annual Rhody Festival with events and fun for the whole family, including your pet! Mark your calendars to join us May 9-16, 2015.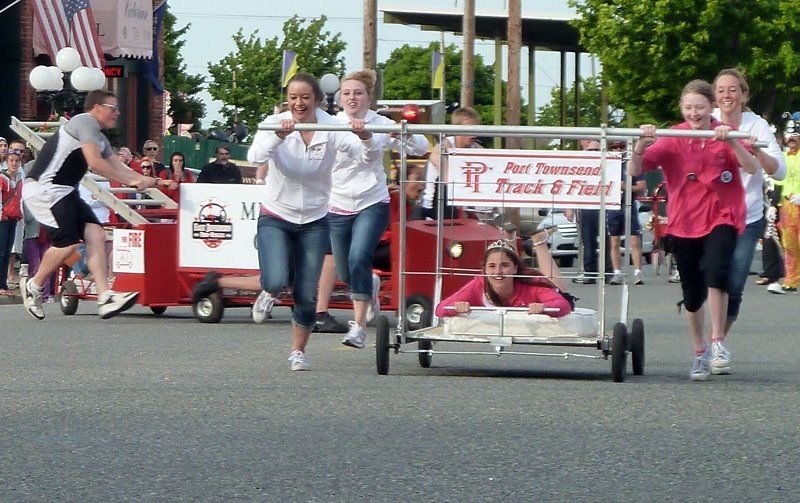 But that's not all that's coming your way in May. Read on to learn about additional exciting events for you to enjoy in Port Townsend!
Art Wave
May 1-31, 2015
You'll be inspired by this exhibit of over 400 pieces of children's artwork displayed in 33 businesses in Uptown and Downtown, created by grades K-12 in the Port Townsend School District. Come to the historic districts for Art Walk on Saturday, May 2, from 5:30-7:30pm and see the creativity of our children. Sponsored by the Port Townsend Main Street Program. www.PTMainStreet.org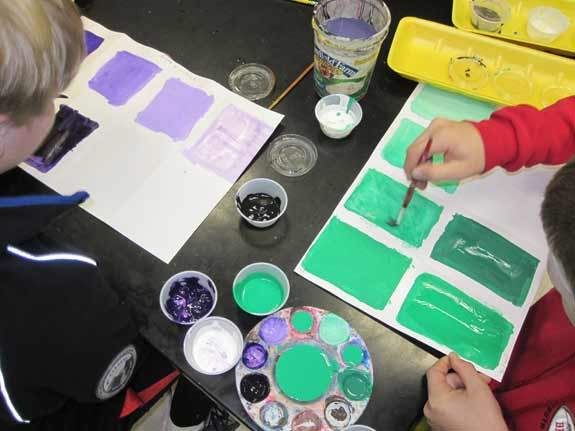 Opening Day on the Bay
Saturday, May 2, 2015
Opening Day of the 2015 boating season is cause for celebration as the Port Townsend Yacht Club invites the public to view the waterfront parade. Watch the boats sail by from the Northwest Maritime Center Pier, Pope Marine Park or any other convenient location along Water Street. The parade will begin after the departure of the 12:30pm ferry to Coupeville. Following the parade, there will be the traditional Blessing of the Fleet. www.PTYC.net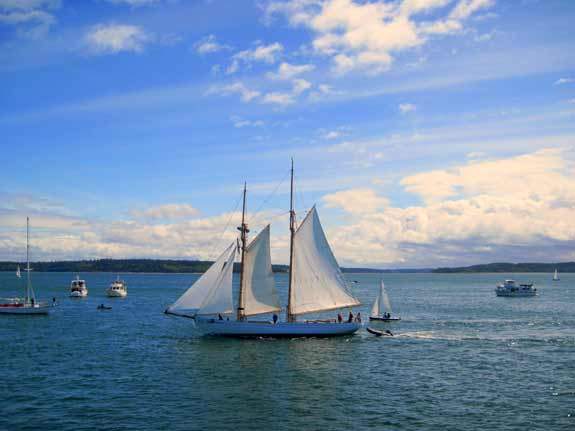 Mother's Day Brunch
Sunday, May 10, 2015 at Fort Worden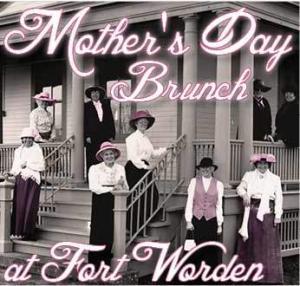 Pamper Mom with brunch from 10am to 2pm at Fort Worden, surrounded by natural beauty and historic charm. Executive Chef Lou Bair welcomes your family to dine on the freshest, most decadent items that the Pacific Northwest has to offer.
Indulge in the Mimosa Bar and Omelet Bar, paired with tasty ham and roast New York strip loin or house-smoked salmon and Hood Canal mussels. Top it off with gourmet pastries, artisan meats and cheeses and fresh fruits. Enjoy live music in an intimate dining setting.
After brunch, take a stroll through the Centennial Rhododendron Garden. Call for reservations at 360.344.4400, ext. 514. www.FortWorden.org
80th Annual Rhododendron Festival
May 9-17, 2015
Make plans to join us for any and all of these events for our Port Townsend "community holiday" celebration. Learn more at www.RhodyFestival.org orwww.RhodyRun.com
Wednesday, May 13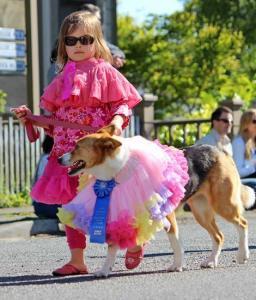 Thursday, May 14
4:30pm Pet Parade begins and the Funtastic Carnival opens at Memorial Field
Friday, May 15
3:30pm Kiddie Parade begins with the Navy Band NW Concert to follow
6:30pm Bed Races begin
Saturday, May 16
1pm Rhody Festival Grand Parade with a Cake Picnic to follow
Sunday, May 17
11am Rhody Run XXXVII begins
Artisan Food Festival
May 23-24, 2015
Celebrating the Olympic Peninsula's artisan foods and makers, the weekend includes classes, chef demos, tastings, tours and author talks.

Start at the Farmers Market on Saturday from 9am to 3pm in Uptown Port Townsend featuring over 70 vendors. Seattle-based Sasquatch Books, one of the Nation's leading independent publishers, with top-selling books on food, wine, travel, and gardening, will feature their food books and authors at the market. Authors Jennifer Adler and Kate Lebo will be onsite to teach classes based on their books. Artisan food classes will be going on all day from 10am to 5pm. A self-guided tour of Jefferson County Food Artisans on Sunday from 10am to 5pm.http://jeffersoncountyfarmersmarket.org/celebrate/artisanfoodfestival/
4th Annual Brass Screw Confederacy
A Steampunk Hootenanny
May 29-31, 2015
The extravaganza takes over downtown Port Townsend aiming to rock you back on your boot heels and steam up your goggles. It turns up the heat with our hottest Steampunk Hootenanny ever, featuring bands from across the country, burlesque, and a diverse array of entertainments. All-ages attractions include Tactical Croquet, Airship Apprentice (our own collectible card game), Hugo award-winning Phil & Kaja Foglio's Girl Genius, Rise of Aester's annual assembly, the stupendous Bazaar of the Bizarre, bands, magic, and mayhem galore! www.brass-screw.org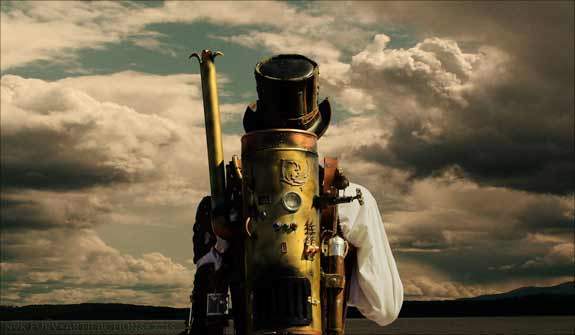 Race to Alaska
June 3, 2015
The Northwest Maritime Center (NWMC) invites you to a celebratory send-off for the first-ever Race to Alaska (R2AK). The Pre-Race Ruckus will be held in the Pope Marine Park (adjacent to the NWMC) from 5 – 7pm and will feature live music, a beer garden and food carts. There will be an opportunity to see the boats and meet the characters who have entered into this inaugural event.
Over 60 teams will depart Port Townsend in the wee hours on June 4 headed for the Stage 1 finish in Victoria, BC. Stage 2 will leave Victoria on June 7. The race ends 750 miles later in Ketchikan, Alaska. Join the fun at the Pre-Race Ruckus to send them off in style the day before the race start! www.NWMaritime.org
We look forward to having you come our way in May…and June too!
Related Images:
April 22, 2015 by bluegullinn
Flowers and Gardens Await…..
We hope that while you are staying at the Blue Gull Inn B&B, you will take time to smell the flowers. Enjoy our back yard with the deer and all the plants and flowers. Pull up as chair, sit and read or just relax. We have many flowers and trees. From summer lilac, dahlias, roses, sunflowers, geraniums, holly hocks, rose campion, tree of heaven, clematis, montery cypress, sweet cicely, violets, lilac, daffodils, bluebells and more.
Watch the hummingbirds at the feeders and taking a bath in the bird bath. We have had 2 rufus hummingbirds winter over with us for the past 2 winters. This variety of hummingbird has the ability to lower their body temperature at night to make it through the cold nights during winter.
Watch the deer in the yard and around Port Townsend. This herd of deer lives and thrives in town all year long. The record for us is 11 in the back yard at one time. In the spring the does bring the new fawns into our yard and they are so sweet to watch.
While in Port Townsend, stay in one of our 6 guest rooms at the Blue Gull Inn B&B www.bluegullinn.com. We are located in the Uptown Historic District, just 5 blocks from downtown, and the water.
If you decide you want to move to Port Townsend.  John Eissinger can show you around and find you the real estate that works for you. He is a managing broker with Remax. Visit his website or give him a call. www.johneissinger.com 
Do not miss Fort Worden State Park. Just one and a half miles from the Blue Gull Inn B&B. Take a stroll past the Marine Science Center on the curved sandy beach to the Point Wilson lighthouse.
Related Images:
April 6, 2015 by bluegullinn
Early History of Port Townsend, WA
The City of Dreams, Port Townsend, WA is one of the finest examples of a Victorian Seaport in the United States. It is one of 3 Registered Victorian Seaports in the US. The other 2 are Cape May, NJ and Galveston, TX.
Like many small towns in the Northwest. Port Townsend described itself as the "Key City" and the "New York of the West" It quickly became a bustling seaport and customs gateway of the Pacific Northwest. Located right on the water at the entrance of Puget Sound, it was very visible from the water. Many boaters even today find Port Townsend
by boat. It had an impressive downtown, many of the commercial building were built of brick and stone and many elegant Victorian homes on the hillside above. It must have been very inviting town as you passed by, especially after months at sea.
Port Townsend was a very wild town in the day. Much of downtown was brothels and bars. Tunnels run under the downtown area. Many of the bars had trap doors in them. When a ship needed a crew they would get the sailor drunk and he would then find himself serving as a crew member out at sea.
In the early 1880, because of Port Townsend's waterfront location, the business men of the day decided to bring the railroad to town. It only made sense to off load and load ships here and then ship the goods by rail. That dream lasted until 1892. At that time the railroad said it was too expensive to travel all the way to Port Townsend. Back then, the largest port was Seattle, so the railroad went there instead. Port Townsend then went into a huge depression because of the railroad.
For more information about Port Townsend visit www.ptguide.com
Port Townsend events www.enjoypt.com
While visiting Port Townsend, stay at our Historic Bed & Breakfast in Uptown www.bluegullinn.com
When you decided you want to live in Port Townsend or Jefferson County, contact John Eissinger at Remax for real estate information, check-out,  www.johneissinger.com
Related Images:
April 4, 2015 by bluegullinn
Easter Sunday is April 5. Contact the Port Townsend Visitor Information Center for locations and times of church services, Easter brunch and Easter dinner. Call 360.385.2722 or email info@jeffcountychamber.org.
Celebrate Earth Day weekend at the Port Townsend Marine Science Center on the pier at Fort Worden State Park. See the new Go Blue marine science exhibits opening Friday, April 24 through Sunday, April 26, noon to 5pm. The new Go Blue exhibits feature actions we can take to understand how the ocean sustains our lives and engages in collective solutions for community-wide marine conservation.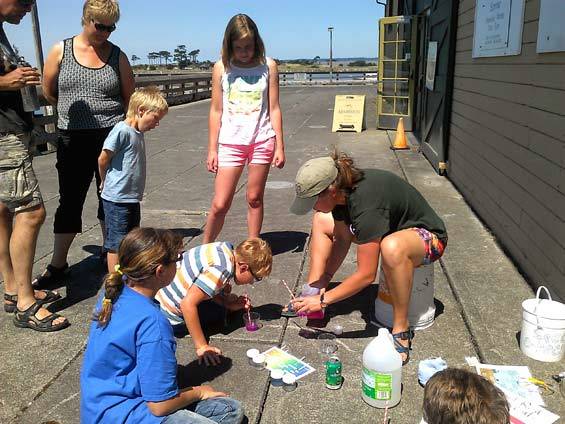 The Go Blue endeavor dives deeper into the global issue of ocean health, reveals the human impact of climate change, plastics, and toxics on marine ecosystems, and provides choices for what we can do as a community, and as families, to address it in our own back yard. For more info go to www.ptmsc.org or call 360.385.5582
Looking for a place to stay, try the Blue Gull Inn B&B
The Blue Gull Inn B&B is one of the first homes built in Port Townsend, WA. Our home was built by ND Hill in 1868. If you can imagine, our home was built 3 years after the end of the Civil War. ND Hill and his family and had a large home with a large dining room, perfect for a Bed & Breakfast. Join us for a great Breakfast!!! ND Hill was our local pharmacist, back then a pharmacy is a combination today of a pharmacy and hardware store.
Looking for a place to stay during your visit in Port Townsend.                                      Enjoy the Blue Gull Inn B&B, www.bluegullinn.com
If you like history, here is your trivia of the day. The ND Hill House actually was owned by the Hill Family for 90 years, it was finally sold in 1958.This home was built at the beginning of the Victorian era, the style of the home is Gothic Victorian.
The Blue Gull Inn B&B  www.bluegullinn.com  Stay in one our 6 guest rooms, 2 with whirlpool bath tubs. Have coffee or a glass of wine on our sweeping front porch. Relax in our parlor or dining room, a casual, country Victorian theme.  The Blue Gull Inn B&B is located in Uptown, just 5 blocks from downtown Port Townsend, WA.
Looking for more to see and do in Port Townsend, Washington's Victorian Seaport and Art Community. Lots of great places to shop and dine for a list check out www.enjoypt.com or,  www.ptguide.com
So you are visiting Port Townsend and decide like many people, it is a great place to live. For real estate contact John Eissinger at Remax www.johneissinger.com. We are a very walking and bicycle friendly community. Port Townsend is located right on the water, at the entrance to Puget Sound. We are the water gate way to the Puget Sound, many boaters find Port Townsend by boat.
Do not miss Fort Worden State Park, located just north of Port Townsend. Take a stroll on the curved sandy beach with the Point Wilson lighthouse at the other end. Enjoy the old concrete bunkers, RV parks, camping, hiking, biking, kayaking or just relax.
Related Images:
June 1, 2014 by bluegullinn
For those interested in wooden boats or just spending time outside on our beautiful waterfront, the Classic Mariners' Regatta is taking place in Port Townsend June 6th-8th. Hosted by the Maritime Center/Wooden Boat Foundation and the Port Townsend Sailing Association. This event is for wooden boats and will be wonderful to watch from a higher vantage point, just ask the innkeepers where to go. Also, be sure to check out the NW Maritime Center and browse through The Chandlery to pick up a nautical souvenir.
Related Images:
May 28, 2014 by bluegullinn
When travelling to Port Townsend it is easy to be overwhelmed by restaurant choices. For Japanese food my pick is Ichikawa. My personal favorites are the daily Bento box or Chef's choice combos (always good and allows me to try something new). There are options for the no-raw-fish eaters as well, their tempura udon is very good. You don't have to take my word for it, check out the reviews on Yelp or Tripadvisor. They are located downtown, across from the Port Townsend Ferry Dock. This is a smaller establishment and can get very busy on the weekends, I recommend making a reservation. If you are with a group of 8 or more, reserving the Tatami room is fun and a little more private.
Related Images:
May 21, 2014 by bluegullinn
We welcome not only an
extended weekend but the unofficial start to summer. The weather has been wonderful lately and will hopefully hold out through Monday. Regardless of what Mother Nature decides to throw our way us Washingtonians won't let a little rain spoil our good time. There is the Shrimp Fest going on in Brinnon, WA the 24th & 25th. If you are looking for live music stop by the Quimper Grange to hear Portland's New Iberians play Zydeco, Blues, Soul, & New Orleans Rock'n'Roll; you can even join in a dance lesson. Getting hungry? The 1st Annual Port Townsend Artisan Food Festival sounds delicious and interesting!
Related Images:
April 8, 2014 by bluegullinn
Related Images:
February 2, 2013 by bluegullinn
Does is seem like everyone is planning a tropical or exotic getaway? Wouldn't you like to have a little getaway of your own? You can… and without blowing your whole budget. There is beauty right here in your own backyard. There are miles of beaches to walk and regain your mental balance and sense of calm (that frankly, I think we could all use right about now). If you need to warm up try something spicy or exotic at Khu Larb Thai or Hanazono Asian Noodle. If you enjoy tea, Pippa's is a friendly place to visit. They have so many different blends you are almost certain to find one you like…make mine the Jasmine Green!
Related Images:
August 21, 2012 by bluegullinn
With a little under two weeks until Labor Day weekend it is a great time to get over to Port Townsend to enjoy the last of the summer weather. The dahlias are blooming and just strolling through the Uptown neighborhood can offer some lovely views of water, gardens and Victorian homes. The weather this time of year is perfect for a weekend getaway… so why not plan one?
Related Images: